★★★★★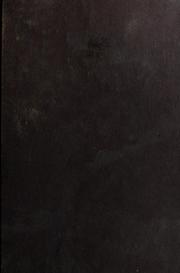 ISBN: 9780743298025
Publisher: Atria Books 2006
Pages: 406 Links: WorldCat • Read Online • LibraryThing • Google Books • BookFinder
One day, biographer and bookstore co-owner, Margaret Lea receives a very seductive request. Vida Winters, one of England's most respected and celebrated authors, invites Margaret to write her biography. She candidly admits that to date, she has blithely lied to all other would-be biographers and interviewers; this time though, she guarantees the complete truth. How can Margaret not be intrigued?
Leaving behind her own, unsettled home full of questions and untold histories, Margaret sets forth to meet the famously reclusive Vida Winter in her enormous, almost gothic mansion. As the story unfolds, Margaret becomes increasingly drawn into the troubled and sometimes puzzling history of dark family secrets – a tale of insanity, sexual violence, repressed love and true romance. In the process, Margaret is forced to examine her own family secrets and traumas.
Setterfield achieves superb atmospheric setting in this part mystery-part gothic ghost story- part love story. The air is always thick with untold secrets and unknown characters watching over Margaret. The characterisation is sometimes a bit flat in that the characters do or say what's required for the plot, but their actions do not always seem realistic (but it happens very infrequently and is therefore a minor quibble). The author builds up tension beautifully, leaving the reader grasping for more and literally racing through the book.
As an avid reader, I obviously loved the story-within-a-story aspect of it, and of course, the cunning twist in the tale (expected, but still shocking and unique). And the language is rich and deeply descriptive, while not being too wordy or florid to detract from the plot.
The book is set in an indeterminate time period, in Yorkshire, and part of the tension derives from how isolated the place sames to be; not isolated as in being in the middle of a moor, Wuthering Heights style) but isolated from outside cultural, historical and political events. Without being plagiaristic, the author pays tribute to Bronte and du Maurier, and in the process creates a masterpiece of her own. Highly recommended!
"I'm a confessed bookaholic, but haven't had the nerve (or ingenuity) to make a career out of that. So I do the next best thing - I spend my free time reading, buying, borrowing and discussing books... and books about books."

Maya always has three books going at the same time - a different book for every mood. She loves exploring new authors, but every now and then she sinks back into the comfort of old favourites like murder mysteries and Regency romances. A corporate butterfly, Maya lives and works in Bangalore, India.
Latest posts by Maya Chandrasekaran (see all)