★★★★★  (All books in the series listed at the end of the review)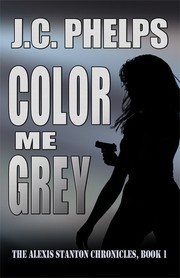 ISBN: 9780981769004
Publisher: Newpub Binding 2004
Pages: 252 Links: WorldCat • LibraryThing • Google Books • BookFinder
Self-published. That's what my first thought was when I looked at the cover of The Alexis Stanton Chronicles on Amazon's Kindle store. But the blurb sounded interesting so I downloaded it. And read it. And LIKED it.
If I sound surprised it's because I read a lot of self-published books (mostly because they're free and have good blurbs or titles) and rarely like them… Sometimes I do have to agree with mainstream publishers that it's no more than vanity publishing and the quality of the writing is not up to scratch. Having read JC Phelps's trilogy, however, I have to say that though a bit raw and unrefined, this is one series that should definitely be picked up by a prominent publisher, go through a couple of good editors who will give the (hopefully receptive) Phelps a bit of polish and send Alexis Stanton out on the mainstream market. I know I'd buy a new and improved version.
Now, down to the books at hand. Alexis Stanton introduces herself in the first book Color Me Grey as a rather unusual girl who has received a wide variety of training from her well-off parents. She comes across as capable, but not driven by any particular passion. She's drifting a bit. Until she sees an interesting advertisement in the paper and decides to apply for the rather odd-sounding job. Without giving anything away, there follows a series of events that turn her from Ms Stanton to using the alias Ms Grey, and moving into a life that involves 'assignments' and 'training'. A spook for hire.
And that's just the first book. The next two go on to bring the story to what seems it natural high point when Alexis Stanton aka Ms Grey reaches her true purpose in life.
The writing is good but not brilliant. But the storytelling flows well, and I did not lose interest throughout the books. It needs refinement, and the romantic elements in the book are rather… Well, the only word I can think of to describe them is 'adolescent'. It needs to be more robust than just mooning around the guy.
It seems obvious that there's a couple more novels in the offing if these are anything to go by though I haven't checked just yet. And I would definitely like to know more about this author.
All in all, worth a read!
BOOKS IN THE SERIES: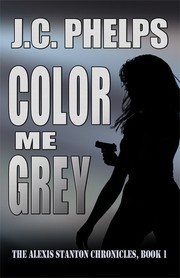 Links: WorldCat • LibraryThing • Google Books • BookFinder
★★★★★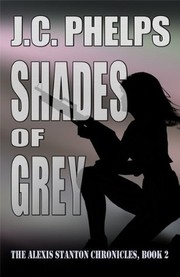 ISBN: 978098176901
Publisher: Newpub Binding 2010
Pages: Links: WorldCat • LibraryThing • Google Books • BookFinder
★★★★★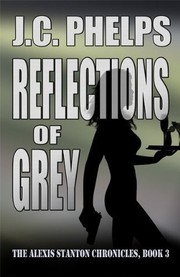 ISBN: 9780981769028
Publisher: Newpub BInding 2010
Pages: 192 Links: WorldCat • LibraryThing • Google Books • BookFinder
"To be honest, I've always been a bookworm. So I've turned my love of books into a design career that I enjoy."
A book designer, Arati has always enjoyed books and the world of imagination that they open up. She is extremely accident-prone, due entirely to absent-mindedness caused by thinking about books and their contents, instead of paying attention to what she's actually supposed to be doing. She reads multiple books simultaneously, and her choices range from cookbooks and design manuals to fantasy, crime and Regency romances.
She lives and works in London, UK and sells her art on paper and textiles at
Etsy
Latest posts by Arati Devasher (see all)