★★★★★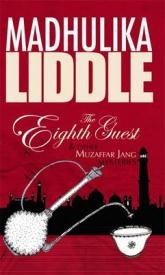 ISBN: 9789350092750
Publisher: Hachette India 2012
Pages: 304 Links: WorldCat • LibraryThing • Google Books • BookFinder
This is the second publication by Madhulika Liddle, featuring her aristrocratic amateur detective, Muzzafar Jang. Jang is described as "that rare creature in Shahjahan's Dilli, an aristocrat with friends in low places", and this collection of short stories, set in 17th century Shahjahanabad, follow Jang's adventures as he investigates mysteries and murders as varied as that of a missing corpse, a death in the elephant stables and a body in the water supply.
These are gentle, somewhat simplistic detective stories, the style more Alexander McCall Smith than Arthur Conan Doyle. In fact, in reading them I was reminded often of Precious Ramotswe. In those books, the reader is drawn into the stories by much more than the investigative endeavours – rather it is the Motswana anbience and colourful characters. Similarly, Liddle creates an engaging and very involved picture of 17th century Delhi, populating it with vibrant, intriguing characters. She painstaking builds historical and cultural details to bring to life a world many of us had forgotten about.
Liddle's writing is gentle and humorous, and while I wouldn't call her short stories compelling reading, they make a great companion for a lazy weekend afternoon.
"I'm a confessed bookaholic, but haven't had the nerve (or ingenuity) to make a career out of that. So I do the next best thing - I spend my free time reading, buying, borrowing and discussing books... and books about books."

Maya always has three books going at the same time - a different book for every mood. She loves exploring new authors, but every now and then she sinks back into the comfort of old favourites like murder mysteries and Regency romances. A corporate butterfly, Maya lives and works in Bangalore, India.
Latest posts by Maya Chandrasekaran (see all)