★★★★★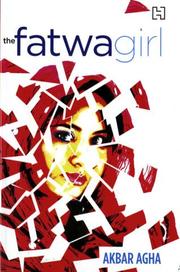 ISBN: 9350092182
Publisher: Hachette 2011
Pages: 224 Links: WorldCat • LibraryThing • Google Books • BookFinder
Looking out of his window, teenage Omar sees his neighbour's teenage daughter, Amina, teaching herself to ride a bike. This is in strict defiance of the norms of their modern, but still conservative middle-class society. From then on, Omar is captivated by feisty, opinionated Amina and her radical beliefs. At her urging he joins a local band, and even becomes a part of her activist efforts to end the meaningless violence of suicide bombings. Through all this, both of them are very aware that their friendship and romance is ultimately short lived – Amina is a Shia and Omar is a Sunni, and a relationship between the two would have serious, and potentially violent, implications.
Written in Omar's voice, we are tethered to his perspective through the novel. While this is refreshing in some senses – it gives the reader the view point of a regular, middle class Pakistani teenager, as opposed to that of a military general/ potential terrorist/ society socialite – at other times it can prove to be somewhat limiting.
The book purports to be about Amina and what an extraordinary young woman she is for her times, but by and large, we know this because we're told it. We're also never really given the chance to understand how and why Amina became such an independent thinker. At the same time, the book would have been more interesting, I think, if Amina's husband, Rafi, were given a bit more space to develop fully. As things stand, we see him only through Omar's eyes, which once again makes him somewhat uni-dimensional.
What works for the book though is its lightness of tone and easy pace. I also enjoyed exploring the setting in middle class, modern Pakistan, though perhaps a reader from the country might have found the many authorial explanations/ interjections tedious.
This really has been the decade of Pakistani writing. Mohsin Hamid, Mohammad Hanif, Kamila Shamsie, Moni Mohsin and Daniyal Mueenuddin have become lit fest rockstars – the Brad Pitts and Angelina Jolies of the publishing world. I wouldn't rate Akbar Agha with those specific compatriots, however. The Fatwa Girl makes for interesting reading, and despite the ultimate seriousness of the subject matter, Agha manages to create a light, easy tone. A good, though not outstanding, debut, and an author to follow.
"I'm a confessed bookaholic, but haven't had the nerve (or ingenuity) to make a career out of that. So I do the next best thing - I spend my free time reading, buying, borrowing and discussing books... and books about books."

Maya always has three books going at the same time - a different book for every mood. She loves exploring new authors, but every now and then she sinks back into the comfort of old favourites like murder mysteries and Regency romances. A corporate butterfly, Maya lives and works in Bangalore, India.
Latest posts by Maya Chandrasekaran (see all)