★★★★★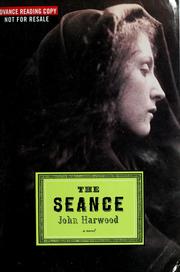 ISBN: 9780151012039
Publisher: Houghton Mifflin Harcourt 2008
Pages: Links: WorldCat • Read Online • LibraryThing • Google Books • BookFinder
Victorian England was an odd place – sentimentality mingled with practicality, science with superstition, hyper morality, with the deepest of hypocrisy. In short, it was a great time for seances.
The story begins with Constance Langdon, a young girl living in London in 1889. Constance reveals how the childhood death of her sister, Alma, pushes her mother into a deep and extended state of depression, from which she never emerges. Ultimately Constance's father leaves the family, and, desperate to find her mother some kind of relief from her grief, Constance begins to explore the dubious and sometimes nefarious world of victorian seances. Unfortunate circumstances follow, leaving Constance an orphan, and that is when she receives an unexpected and unusual inheritence – the sinister sounding, Wraxford Hall, famous for it's many disappearances and deaths.
The narrative then switches to the voice of the admnistering lawyer, John Montague, who sets the background of Wraxford Hall, and how it earned its reputation. Montague's narrative is interjected with another voice – a story-within-a story-within-a-story, if you will – of Eleanor Unwin, a young woman with suspected clairvoyant abilities, and one time mistress of Wraford Hall. To reveal any more of the story would take too much of the fun out of reading it, so I'll stop here.
Complete with wet, stormy nights, mysterious disappearances, supernatural appearances, psychics, disreputable household retainers and forbidding mansions, the novel is a great gothic whodunnit. Harwood does a decent job of tying all the stories together, and although I must admit, I was only mildly spooked (as opposed to lying awake for several nights after reading the book), and the climax is slightly less thrilling than hoped for, The Séance is a great book to curl up with.
"I'm a confessed bookaholic, but haven't had the nerve (or ingenuity) to make a career out of that. So I do the next best thing - I spend my free time reading, buying, borrowing and discussing books... and books about books."

Maya always has three books going at the same time - a different book for every mood. She loves exploring new authors, but every now and then she sinks back into the comfort of old favourites like murder mysteries and Regency romances. A corporate butterfly, Maya lives and works in Bangalore, India.
Latest posts by Maya Chandrasekaran (see all)